OUR SALE POLICIES:
We love our bunnies!! We do not breed randomly or often, and when we match up our kits (baby bunnies) to their new home we pride ourselves on selecting the right family, providing education, and having a "no judgement" return guarantee.
Angora rabbits are a high maintenance investment, and our goal is to build relationships with buyers so that you feel comfortable calling us anytime if you need support. We are always available; the relationship with our clients does not end at the time of purchase. Our kits are born here on the farm, they are handled often from the day they are born, and they are loved beyond measure. All come with full pedigrees, and references are available upon request.
Contact us via email at
DancingBearFarm.com
or call us at 607-397-8381 if you would like to reserve a bunny or have any questions for us. When we have a litter posted as available, we will mark them as follows:
AVAILABLE
SOLD = Deposit received
PENDING = Contacted by interested buyer, deposit not yet received
Please note, there is a contact form at the bottom of this page.
---
LIFE IS LIKE A BOX OF CHOCOLATES!!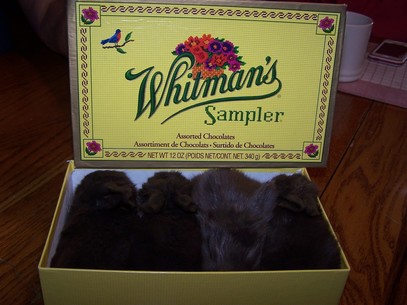 Yup, that Forrest Gump dude was right: life is better with a box of chocolates! Born on 10/8/17, we have 2 does left out of this gorgeous litter of 6. Sire & Dam are both here on the farm...mom was a first timer, but did a great job at raising these beauties!

Forrest said "you never know what you're going to get", but with these remaining does you can be assured that you are going to get sweet temperaments, endless cuddles, and beautiful fiber with lots of crimp. They are $125 each, and are pedigreed. Here is a photo of Kelsey, our most recent buyer with the only buck born in the litter: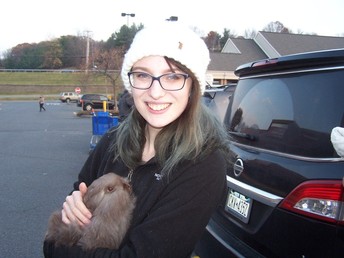 Her sweet little boy helped us navigate our route to meet her halfway (he now lives a wicked-good life in Massachusetts), and helped us while we were interpreting our GPS!


---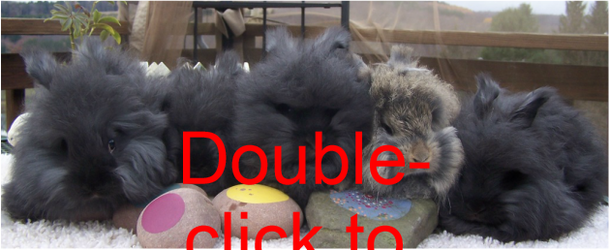 English Angora Rabbits
New litter, available 11/5/16



$125 with pedigrees
UPDATE: All are SOLD
---
---
BLACK
ENGLISH ANGORA KITS
2 Bucks, 1 Doe
1 Buck available,1 Doe available
True black in color, very sweet dispositions.

UPDATE: All are SOLD
---
CHESTNUT AGOUTI
ENGLISH ANGORA KITS
1 Buck, 1 Doe
UPDATE: All are SOLD
---
CHOCOLATE
ENGLISH ANGORA KIT
Doe


Adorable!! Very shy & sweet, fabulous color!





UPDATE: SOLD!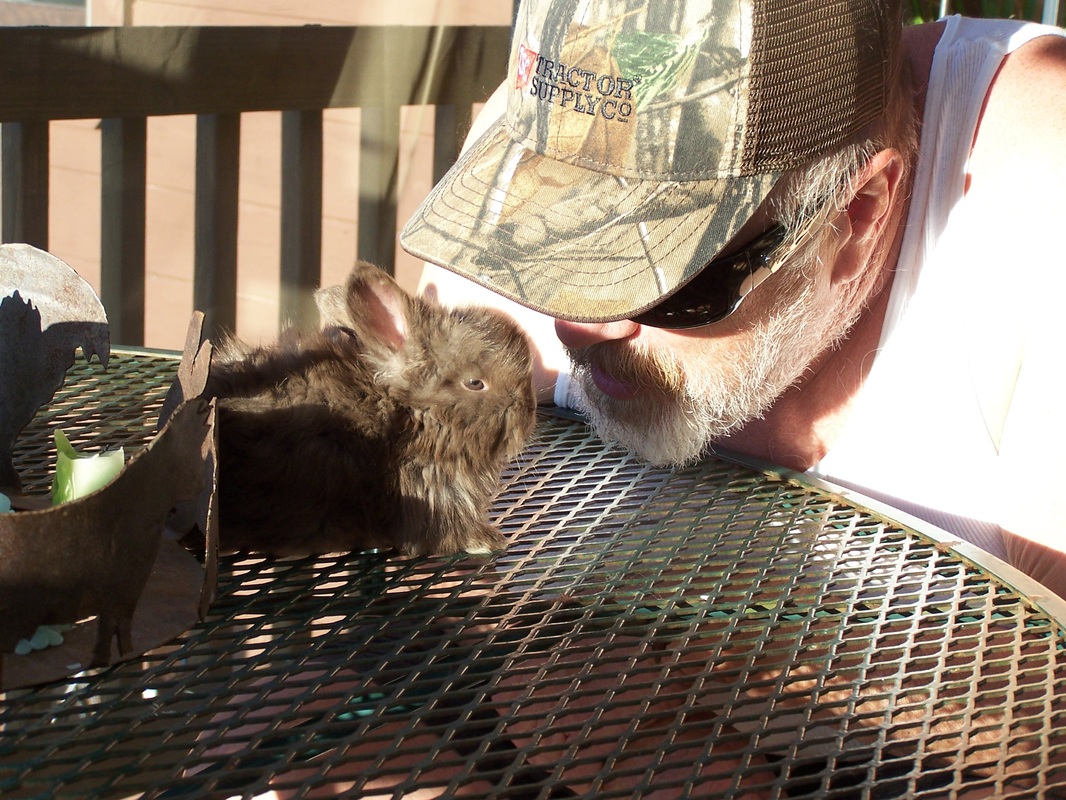 ---
TORTS!!
A nice variety of gorgeous, fawn-colored torts....3 bucks & 2 does

UPDATE: All are SOLD

---
BROKEN
ENGLISH ANGORA KITS
1 Broken Black, 1 Broken Lilac

UPDATE: The Brokens are SOLD
!!