Our newest litter is available! Email if you are interested.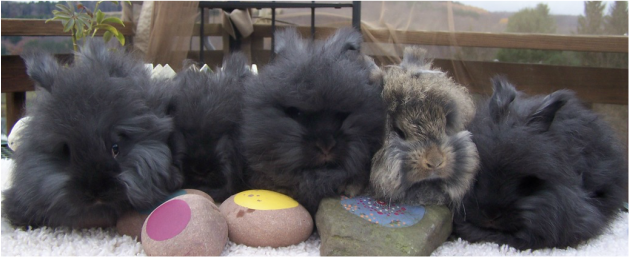 English Angora Rabbits
Upstate New York (zip 12197)
New litter, available 11/5/16

$125 with pedigrees



607 397-8381
DancingBearFarm@gmail.com
---
We currently have 2 litters of English Angora kits, available 7/6/14.
Born here on the farm, they are handled often and well loved.
All come with full pedigrees, and references are available.


Contact us via email or the phone number above if you would like to reserve a bunny or have any questions. We are always available, even after purchase; please know that we love to keep our relationship with our clients does not end at the time of purchase. We are here to give you any guidance you might need, and we especially love to educate new bunny owners!

SOLD = Deposit received

PENDING = Contacted by interested buyer, deposit not yet received
BLACK
ENGLISH ANGORA KITS
2 Bucks, 1 Doe
1 Buck available,1 Doe available


UPDATE: All are SOLD
True black in color, very sweet dispositions.
CHESTNUT AGOUTI ENGLISH ANGORA KITS
1 Buck, 1 Doe
available


CHOCOLATE
ENGLISH ANGORA KIT
Doe
UPDATE: SOLD!


Adorable!! Very shy & sweet, fabulous color!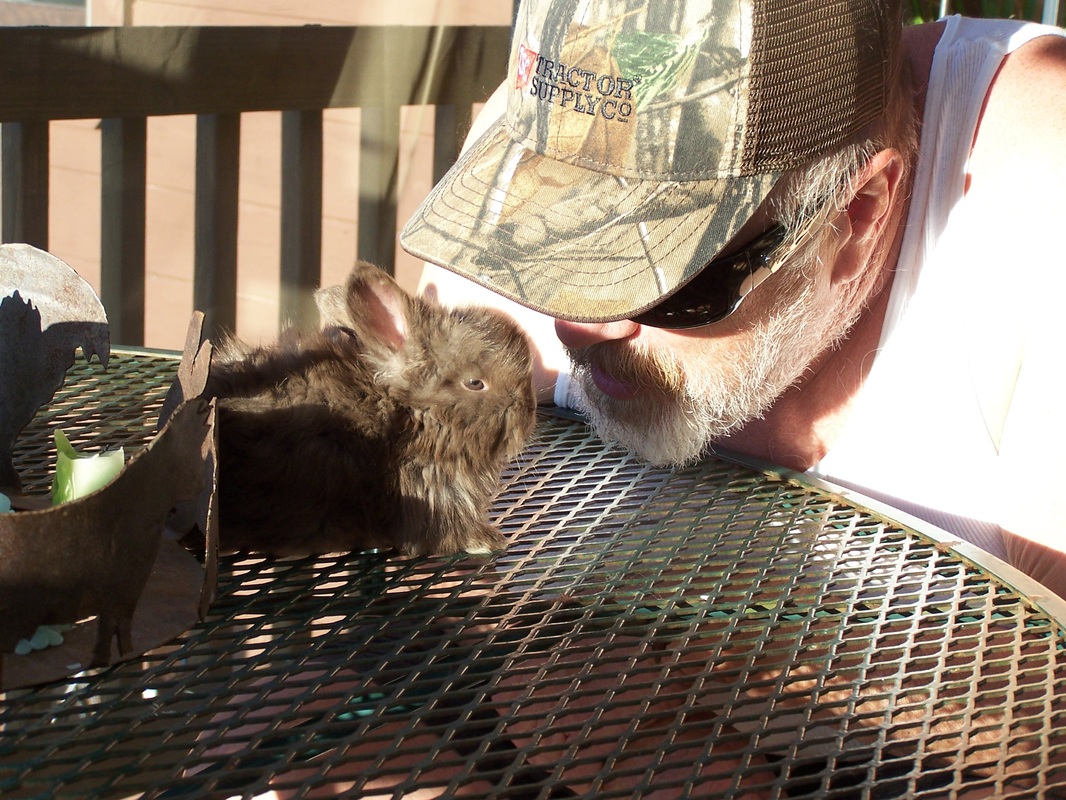 TORTS!!
A nice variety of gorgeous, fawn-colored torts....3 bucks & 2 does
available
UPDATE: All are SOLD

BROKEN
ENGLISH ANGORA KITS
1 Broken Black, 1 Broken Lilac
UPDATE: The Brokens are SOLD
!!